How to Communicate with Your Angelic Guides
Free Livestream Call with Rikka
Thursday, August 30th at 6pm Pacific
"JOIN RIKKA IN HAWAII" CONTEST!
Win A Free Event Ticket ($3000 Value) or $500 Travel Dollars to Rikka's Awakening Your Angelic Self 7 Day Retreat in Kona, Hawaii!
(You'll be given the option of entering the contest after registering for the livestream call.)
Whether you realize it or not, you are constantly surrounded by angels. They are energetic beings of pure Love and Light – here to guide you out of separation and back into Oneness.
They are your protectors, your champions, your guides. They can see all dimensions at once and are available to guide you into your most fulfilling life… if you ask!
The trick is learning how to open the communication channels to receive their expert guidance.
During our Livestream call, you'll discover how to: 
Feel your Angels' presence around you, easily called on any time to help in situations, make decisions, and manifest what you want…
Listen for and understand the messages from your angelic guides as they speak to you. It's as real as talking with a friend on the phone…
Tap into your innate talents, and abilities (we all have them!) that the Angels are holding for you through their guidance!
Sign Up for the FREE Livestream!

We value your privacy and would never spam you
"Join Rikka In Hawaii" Contest!!!
Enter for a chance to WIN A FREE EVENT TICKET ($3000 Value) or $500 TRAVEL DOLLARS!
For the first time EVER, I am giving away 2 prizes to two lucky CONTEST WINNERS:
1st Place: A FREE ticket to my 7-Day Retreat on the Big Island of Hawaii ($3000 Value)
2nd Place: $500 Travel Dollars (about the cost of a round trip ticket from LA)
Register for the livestream now and you'll be taken to a page to enter the contest!
Winners will be announced on the Livestream call on August 30th.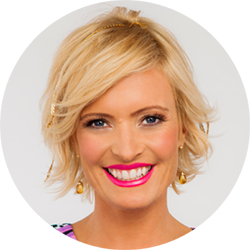 This Livestream Call is designed to set the energetic groundwork for my upcoming 7-day retreat on the Big Island of Hawaii called, Awakening Your Angelic Self. Whether you've already registered, are "on the fence" or can't attend, I still encourage you to join the call! It will introduce you to your angelic guides who want to bring peace, ease and grace into your life.
Save Your Seat for the Livestream!

We value your privacy and would never spam you