Adventure in Oneness is an authorized Distributor of NAT
Clayton M. Nolte, is a researcher and inspired inventor of life-transforming water structuring technologies. He has spent the last forty years exploring physics, math and the properties of water, and the effects water has on life.
What is Structured Water?
Structured water is water as it is found in nature. For instance, when you take a gallon of water, pour it in a mountain stream at the top of the mountain, and then collect it at the bottom, the water becomes dynamically structured. The main component of all water is life force energy, and structuring our water activates the life force energy within each water molecule! This means when structured, every water molecule has the increased power to protect life from things that are adverse to it while generously providing those things that are beneficial. Structured water is also free of memory and has a balanced pH.
Structured Water units create a finely-tuned environment where water is caused to flow in specific geometrical patterns. These flows and counter flows mimic nature and create an environment of dynamic shear and pressure differentials that transforms the water into a perfectly tuned musical instrument, healing itself and all those who use it.

If we were a water molecule on the path through this device, it would be an exhilarating roller coaster ride, and we would come out refreshed and ready to perform our life-given roles!

The system works without filters (although they can be used if the need arises), without chemicals or salts, without electricity, without magnets, and without any moving mechanical parts. It requires no maintenance because the working part of the system is the water. The water does all the work!

This technology employs an innovative application and advanced understanding of the vortex phenomenon, utilizing the dynamic characteristic of water itself to create a "Natural Action unit" that works at a molecular level. This "Natural Action unit" alters the molecular structure of the water, activating and retaining the healthful benefits of minerals and other characteristics.

Clayton's specially-tuned geometry creates an energetic environment for water to perfectly structure itself, giving the water a lower surface tension and increased hydrating properties. The geometric technology does this by breaking up large low-energy water molecule clusters into smaller high-energy clusters. This innovative technology also eliminates negative energy patterns (sometimes called the memory of water) and redefines the water's natural healthy energy pattern. In addition, the things that are adverse to life are pulled to the inside of the water molecule, shielded from life itself. Structuring water allows us to activate, through the DNA and RNA, the knowledge of water's sacred blueprint: to help those who drink it and use it become more balanced in the universe.

There are devices in everybody's home one has to constantly tend and repair. This device is designed to be a self-sustaining, one-time purchase. All you have to do is buy it once, install it wherever you like, and it will never wear out or require moving parts to be replaced because the water itself is the only moving part! Clayton's filters bring water to a place of being free to do what it is meant to do, which is to make life absolutely perfect!
Benefits of Structured Water
Fresh-tasting invigorating water
Low surface tension, less than 46 dynes per cubic centimeter
Greater density
Wonderful showers & baths – no chlorine smell
No more dry, itchy skin
No effects from sunburns
Less soap necessary when washing
Hair & skin rinses cleaner and feels better when washed
Healthier plant growth – green lawns – lower freezing point
Reduces chlorine requirements for spas & swimming pools
Reduces corrosion & deposits in pipes
Increases longevity of all systems that use water
Reduces odors around water use facilities
Improved growth of crops with increased biomass (27% to 40%)
Lower freezing point so plants can be sustained at lower temperatures
Removes existing calcium and aragonite deposits
Solvency of the water increases profits from sales of coffee & juice
Healthier gardens & household plants
Healthier farm livestock, domestic pets & fish
Structured water increases minerals, medications or any other supplement absorption to 100%
Eliminates polluting salts, chemicals or corrosive byproducts
Improved aerobic bacterial activity in septic & sewage systems
Structured water is loaded with negative hydrogen ions i.e. "Hydrogen is the fuel of life."
Assists in the release of healthful vitamins & minerals to all life
Structured water contributes to the solution & well being of all
Structured water is the ultimate food
Structured water is the greatest medicine
90 Day Satisfaction Guarantee (from the date of your purchase) or Your Money Back!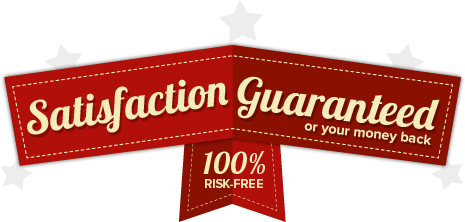 Each Unit is Backed by a Lifetime Warranty.
The Portable Unit is the answer when you want to enjoy the benefits of an energy infusion of structured water when you're out and about, whether around town, at a local restaurant, or on the road traveling.  Simply pour your water through the top end (funnel end) of the unit, and it comes out structured through the spout end at the bottom.
A sleek new design
Power-packed. 1/2 the structuring ability of a whole house unit packed in a tiny package.
The canister and interior flow-form is made from food grade plastic used for kitchen appliances and is easy to clean and maintain.
It is practically indestructible.
Lightweight, make it easy to carry when you are on the go, in backpacks, purses, luggage, lunchboxes, and more.
It drains easily from either end, and can be stored with either end up.
Dishwasher safe.
Backed by a 90 day money back satisfaction guarantee, and a lifetime warranty.
Uses for the Portable Unit:
When traveling, use it for structuring your drinking water.
Structuring juices of any kind (apple, grape, orange, etc) brings more flavor to the juice.
Small enough to be taken to a restaurant to structure your water, coffee, tea or any other beverages you order.
Structuring wine and alcohol that has an edge to it will smooth it out.
The Shower Unit is a convenient way to enjoy the healthy benefits of bathing in structured water, and is easily removed to take with you when traveling. Simply screw off your existing shower head, screw our unit on the pipe, then screw your shower head back on to our shower unit.
The Shower Unit is a convenient way to enjoy the healthy benefits of bathing in structured water, and is easily removed to take with you when traveling. Simply screw off your existing shower head, screw our unit on the pipe, then screw your shower head back on to our shower unit.
Uses for the Shower Unit:
For showering and bathing in Structured Water.
For filling water containers.
Can be used as a portable unit.
Take it with you when you travel.
Washing dishes – Washing produce
Water for cooking
Water for filling containers, and many other uses.
Installs easily under any regular sink in kitchens and bathrooms.
UNDER THE SINK SPECS:
Length:  8.0" with connectors
USA Connection Hoses:
Includes two 12″ connecting hoses. (1) connecting hose has 1/2″ and 3/8″ ends MNPT AND (1) 1/2″ and 1/2″ ends MNPT connecting hose.  International Metric:  Includes (2) 12″ connecting hoses (15mm on each end of the hoses.)
Under the Sink Installation Instructions 2013 (in PDF format)
Under The Sink Unit - $499
GARDEN UNITS
(2) Small Garden & Large Garden
The Garden Unit is a convenient way to bring Structured Water to your plants and garden. Simply connect it to a faucet and hook up your hose.

Garden units are easily connected to a recreational vehicle for filling water reservoirs while traveling.  Great for use on hot tubs too!

Extraordinary results are being obtained by watering plants with Structured Water.  Use it in your greenhouse or on an aquaponics system.
(the large garden unit is essentially a house unit with garden hose connectors attached.)
Large Garden Unit - $1499
Uses for the Garden Unit:
For watering your garden.
For use on your hot tub
For use on your RV or bus holding tanks.
For use with lawn watering systems for greener grass.
PDF Instructions for measuring your pipe so that you know what size unit to order.  How To Measure Pipe
(Available for Various Pipe Sizes and Types)
A House Unit is a wonderful way to have structured water throughout your home, and available in the kitchen, bathrooms, showers, and garden areas of your home.
Uses for the Whole House Unit:
For showering and bathing in.
Enjoy Structured Water throughout your home.
It can be placed on a well's holding tank.
It can be used in barns for watering livestock.
Can also be fitted with garden connectors for increased structuring of water in gardens, recreational vehicles, and more.