Please Customize Your Order (STEP 2 of 3)
Wait! You are almost done.
Congratulations on saying "Yes!" to my 12-Week Self Love Mastery Program! You are going to LOVE this program! And… because you just said Yes to Self Love, I want to help walk you into this new level of receiving, by giving you access to one of the foundational tools that will open doorways to new possibilities:
You get my 'Life Transformed™ 4-Day Intensive Video and Audio Class' at a special offer price!
This video and audio class will take what you are learning in the Self Love Mastery Course and raise it to a whole new level...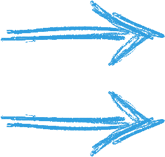 This Life Transformed™ 4-Day Intensive Video and Audio Class goes hand in hand with your Self Love Mastery Program.
Look at what people said about the Life Transformed™ 4-Day Intensive
Rikka's Total Transformation 4-day immersion teachings and energy Activations COMPLETELY rocked my world!!! My life will never be the same and I am more in touch with the love, light and joy that is me and my purpose on planet earth than I have ever been and wow, I am feeling it more and more every day!!! I have been on the Transformational path for 5 years and after much searching, seeking and striving this has finally brought me home…to me."

Melissa Paia

HI
I just wanted to share with you and the team how amazing "being me" in the world has been. The children on my flights were happy, the adults were calm. Walking through the airport felt like the waters parted for me, path cleared, no stress, totally fluid ease. I arrived home to fresh flowers and a clean kitchen, compliments of my beautiful son's, fairy princess girlfriend, Jayde. Sean, my son, cleaned out and vacuumed my vehicle. I cried, I felt so loved. Before I left I wasn't able to pay my rent and travel expenses, now my rent is flowing in with kindness, love and appreciation from old clients and new. I love my life!  It's so much fun being an angel  🙂 Hugs and appreciate beyond words to all of you. Rikka's Angel and champion of love,

Deni Marietta

GA
Over 20 Hours Pre-Recorded Livestream
Video & Audio!
Get Rikka's powerful foundational tool kit that will effectively transform any part of your life! Receive powerful vibrational shifts from over 20 hours of pre-recorded livestreams on the topics of money, relationships, soul mate love, romantic relationships, childhood and family, yourself, your body and more.
Life Transformed Level 1 & 2 Manuals

Two 100 page manuals outlining
Rikka's Life Transformed™ tools and processes for total life transformation!
Within these two manuals Rikka has outlined the steps that she used in her own life and in the lives of thousands of clients around the world that work to shift any aspect of your life. This is the manual that you should have been given when you were born!
14 Vibrational Sound Healing Toning and Songs
These incredibly powerful audio sessions have been proved to support you in fully removing old energies and patterns from your body and being and usher in new frequencies of light and love, and harmonize any energies that are keeping you from returning to self-love. These scientifically-tested, carefully calibrated tonings lower stress levels, balance energy, unlock and release stuck energy, and clear emotional patterning, among other things.
Take Advantage of this SPECIAL OFFER
Only Available To You Now:
EXCLUSIVE OFFER for Self Love Mastery Class Participants
√ YES! Add Rikka's Life Transformed 4 Day Intensive Video & Audio Class to my order. I authorize you to charge my credit card for this life-transforming package by clicking the link below.
Regular Price: $997

Today Only $497
Yes!  Add this to my order

IMPORTANT:

If you used PayPal, this one-click order button will not process your order. To order Rikka's Life Transformed 4 Day Intensive Class with PayPal please click here.


100% Satisfaction Guarantee

30-Day Money Back Guarantee – No Questions Asked
No thanks, I realize that by declining today,
I will not receive this special offer if I want this later.
Go to the final step. »