What would your life be like if you had never been told that anything was impossible?

Would you be willing to open your heart to the energies of awe and wonder?
Quantum physics show us that everything is space. The ground, then, is holding itself together for you, to catch your every step. Will you now know how loved and supported you truly are? Are you willing to open yourself to the possibilities you never imagined? Are you willing to embody the magic all around you and BE the fire of living?

Are you ready to wake up from the dream of reality and see the truth of who you really are?

After listening to these recordings, you will have everything you need to step beyond your current perspective and embrace the truth of YOU beyond the limitations of reality.

If you allowed yourself to fully be the infinite energy that flows through you instead of being owned by this reality...WOW...what could happen for you?
Here's what people who participated in this live teleclass have to say:
I went to the doctor today, and three years ago I was diagnosed with Lupus, and now he can't find any sign of it. Marketa
I started seeing with my Being and not with my two eyes. I haven't been wearing my glasses. Roy
Since this telecall series, I have been in the most extravagant state of being. Diana
Are you ready to open to a whole new universe of joy and bliss, knowing the light being you truly are and the gift you truly be? Open the door to your inner magic and watch your life expand beyond all limitation!

Discounted from $447-  Save $100
$347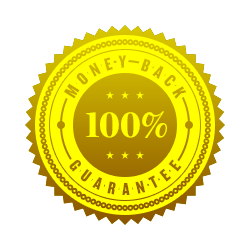 Stop Searching Outside Yourself
Resolve Your "Survival Mentality' Once and For All
Release Judgments, Polarity, Limitations and Density
Re-awaken Who You Were Before You Came to this Planet
Illuminate What's True for You
Break Old Patterns in Your Relationships and Create a New Interface of Love
Activate the Interdimensional Intelligence and Wisdom within You
Go with the Flow in your Daily Life with Unimpeded Ease
Exponentialize your Creative Powers and Bring Anything Into Being Effortlessly
Allow your Physical, Mental, Emotional and Etheric Bodies to Be Flooded with Free-Flowing, Multi-dimensional Crystalline Light
Surrender Control and Receive the Never-Ending Support of the Universe in Every Moment
Rikka, creator of Adventure in Oneness and internationally acclaimed speaker, author and singer/songwriter will energetically take you on the ride of your life!
Through our interdimensional journey, we reveal the reality playground we have created as the illusion it actually is and discover the bliss of being once more.

This product contains: over 20 hours in limitation-blasting, reality-dissolving, possibility-inducing audios with Rikka and a group of magnificent, energized interdimensional beings like you. Get ready to get in your rocket ship and take yourself on an 8-week journey through infinite possibilities to an un-defined, infinitely loving you. This package even includes 2 - 120 minute bonus calls!

Each week's call is accompanied by a transformative toning and useful home play exercises which will assist you enormously in breaking down limitations and activating the lesson of the audio you just tuned in to.

Discounted from $447-  Save $100
$347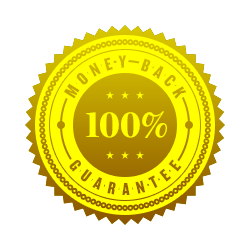 Your journey will include:
In this bonus call, we will open to the interdimensional space you will shortly begin to play in and learn more about who Rikka is and how this class came into Being.
Week One: Releasing Perception
In our first week, we explore the following questions to help release the fixed images of ourselves we hold in this dimension:

• Are you willing to let go of all definition and meaning you have put in place?

• In what ways have you "protected" yourself from infinite?

• How can expanding into the universe change what we see?
Week Two: Our Physical Bodies
In week two, we explore the ways in which our bodies exist beyond this dimension:

• How do you know where the edges of you are?

• What if your physical body has always been your light body?

• Are you willing to have a new "body being"?
Week Three: Letting Go of the Hologram
In our third week we play with the interface between ourselves and the reality hologram, through our physical bodies:

• Will you let go of all the dreams that you have made real?

• Are you willing to see reality for what it truly is?

• Can you allow your body to be what it was truly destined to be?
Week Four: Breaking the Pattern
In week four, we explore further into what's beyond the veil of reality and our place in it:

• Would you allow yourself to have experiences with the absence of reality?

• What if you were meant to be the embodiment of what really is?

• Are you willing to open to the "unreality" of life?
Week Five: The Dimension Beyond
This week, we play further in the realms beyond this dimension:

• Are you willing to let the Universe catch you?

• Would you be willing to allow your body and your energetic field to be your teacher?

• Would you allow yourself to awaken to the knowing that you ARE energy?
Week Six: The "IS-ness" of Being
In week six, we dive deeper into our true selves:

• Would you let so much Infinite Perspective come into your system that you no longer have a stance or judgment on anything at all?

• Are you willing to see through all illusion?

• Would you let go of the "me" you've been maintaining?
Week Seven: Playing in the Infinite
In week seven, we open ourselves to infinite possibilities and play with them:

• Would you let go of everything you are trying to accomplish?

• Are you willing to play in the Unknown?

• Are you willing to release all fear and invite in all that is?
Week Eight: Energetic Destiny
In week eight, we let ourselves know our true energetic destinies and bring the light and love that we have always known back into ourselves.

• Are you willing to open to the "you" that has always existed?

• Will you open to the energies of awe and wonder?

• Will you reclaim your birthright of unconditional, non-judgmental, undefined Love?
BONUS Week Nine: Being Energy
In this bonus week, we explode into our joyous, expansive being:

• What if being was easier than we could ever understand?

• Are you willing to play in an energetic world of wonder, bliss and being?

• Would you let go of all perception and see with 5D eyes?
Are you ready to hop into your being and go where you've always been but may have forgotten? Are you willing to wake up from the dream and know the truth of YOU and who you really are?
Discounted from $447 - Save $100
$347
You're the glitch in the matrix! – Rikka

If you get a big vibrational YES! this product is for you!
30-Day Money Back Guarantee
We're so absolutely sure that you will love Interdimensional Being that we're offering an unconditional, NO-question-asked 30-day money back guarantee.
If for whatever reason Interdimensional Being does not satisfy you in any way, simply send us an email within 30 days from your purchase and we'll refund you right away!
So, if for any reason you're not happy, you can get your money back within 30 days. Simply contact us. No monkey business. We will always refund our money. Give it a try…
You have nothing to lose!