Are you ready to ignite a deep remembering--a calling within to let go of old habits--and open your heart to the grace and flow of spontaneous magic?
Join me for my brand-new Livestream on Monday, February 20th at 6pm Pacific time to open to the higher resonances of life and receive the beautiful energetic transmissions of Nature, Sacred Sites and your own Higher Self.


We value your privacy and would never spam you
When you join this Livestream you will:
Easily let go of what no longer serves you so you can step into a new dimension of manifestation and deep peace
Harmonize with the energies of powerful elements and open your intuition to receive Divine guidance
Connect with the untamed, wild part of your Natural self so you can bring humor and adventure to every aspect of your life and those around you!
This Livestream Call is to set the energetic groundwork for my 12-Day Scared Heart Journey to Bali. Whether or not you feel inspired by that adventure, I encourage you to join the call!

It's going to be a juicy evening of powerful energy transmissions that will open your eyes to a new way of viewing and experiencing the natural world!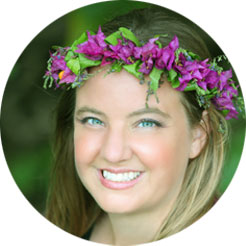 Nikole Kadel is a wonderment guide and natural healer. She supports others to journey deep within to uncover their miraculous self. Her clients get to live in a world where they have reverence for their own essence & beauty and see that reflected in the world. Her willingness to live in wonderment has brought her abundant experiences that most would say could only occur in imagination. It is her joy to share these very real possibilities with others. Whether you work together with Nikole one-on-one, in a group, or travel with her on a Sacred Heart journey, your world will be beautifully transformed.